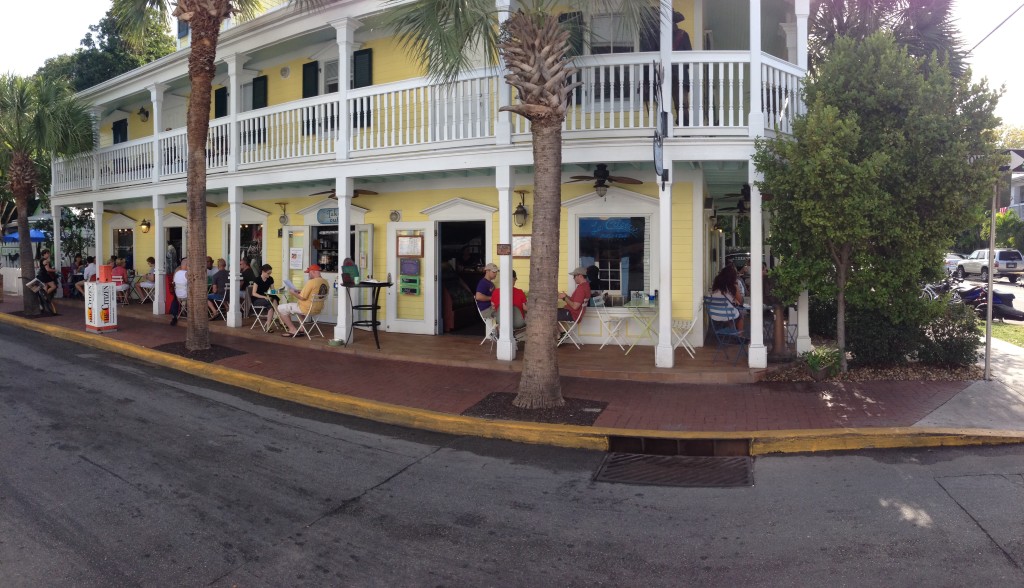 Location: La Crêperie, Key West, Florida
Order: Buckwheat Crepe, with fried egg over-medium
Egg Rating: 4/5
Meal Rating: 5/5
---
Ah, Mon Dieu! After a week of hotel "continental" breakfasts, La Crêperie was the absolutely perfect way to close out a vacation to Key West. The restaurant is quaint and perfect, located two streets off Duval in a quiet residential Key West neighborhood. The Yelp and Trip Advisor reviews were dead-on…La Crêperie is outstanding.
I can't find a current menu, so I can't give the exact name of the crepe we ordered, but it was fantastic. A buckwheat crepe with arugula, three different cheeses, avocado, and a fried egg on top.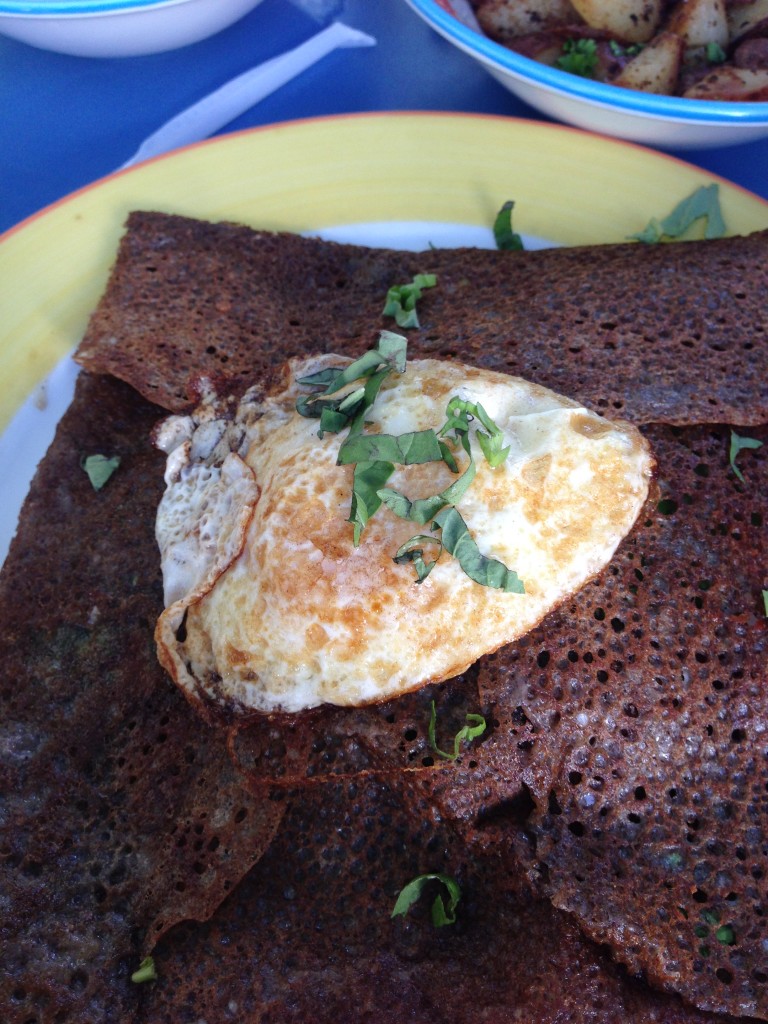 Perfection.
The orange juice was fresh squeezed, the Cafe Au Lait was perfect, and the fresh fruit and potatoes could not have been better.
As for the egg…while I prefer my fried eggs, when by themselves on the plate, to be just a tiny bit more cooked, this over medium egg was the first on this blog to be truly over-medium. The bottom and edges were slightly crisp. The top was actually cooked (rather than just turned), and the yolk, while still slightly runny, was thick, and did not just spill all over the plate. It was the perfect egg for the dish, and the combination of flavors overall was sensational.
For the sake of the experience I'll show the potatoes too… just wonderful: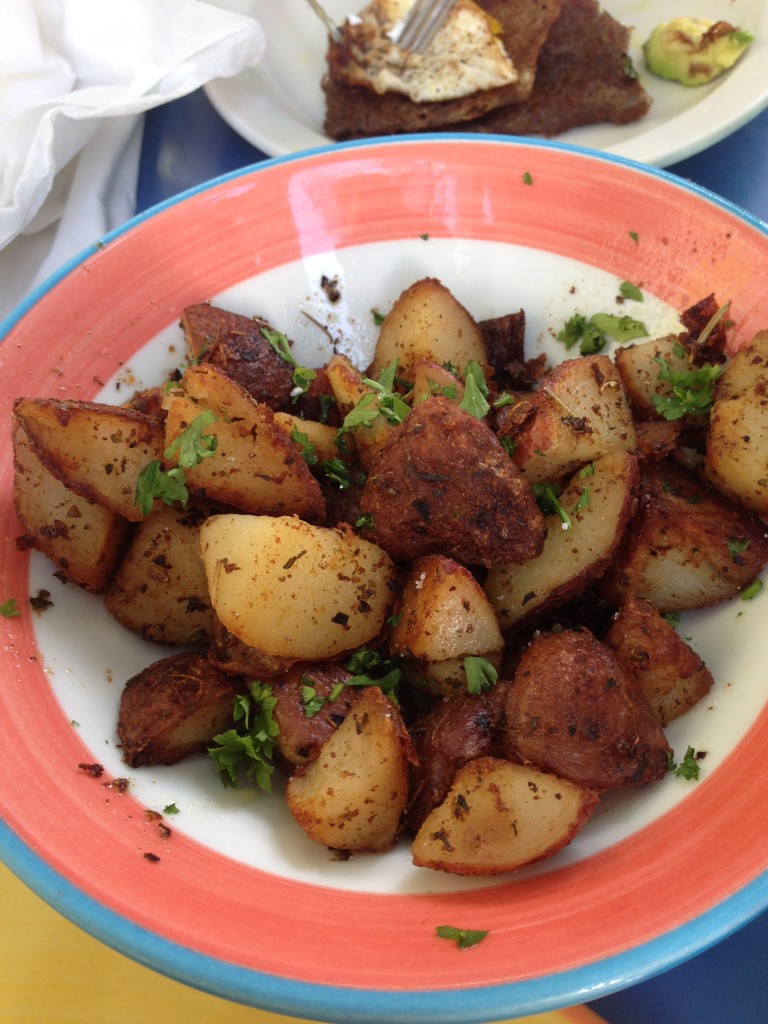 Congratulations to La Crêperie for getting it right.
Merci, merci, merci.